WSIL-TV, virtual channel 3 (UHF digital channel 34), is an ABC/Ion Television-affiliated television station licensed to Harrisburg, Illinois, United States, serving Southern Illinois, Southeast Missouri, and the Purchase area of Western Kentucky. The station is owned by Quincy Media. WSIL-TV's studios are located on Country Aire Drive (IL 13) in Carterville, and its transmitter is located in Creal Springs, Illinois.
WSIL operates a full-time satellite, KPOB-TV (virtual and UHF digital channel 15) in Poplar Bluff, Missouri, with a transmitter in the city along US 60/US 67. WSIL does not maintain any offices in Poplar Bluff. WSIL can also be seen on a digital translator, K10KM-D (channel 10), in Cape Girardeau, Missouri.
WSIL signed-on for the first time December 1, 1953. It originally broadcast an analog signal on UHF channel 22, but moved to VHF channel 3 in March 1959 as did numerous stations originally assigned to UHF allocations before the Federal Communications Commission (FCC) mandated that television-set manufacturers include UHF tuning capability in their products in 1964. The original UHF transmitter had been built in Harrisburg before Paducah, Harrisburg, and Cape Girardeau had been collapsed into one large market. The station moved its facilities from Harrisburg to Carterville in 1989.
However, some parts of Southeast Missouri could not receive channel 3's signal clearly, presumably because WSIL had to conform it to protect co-channel WREC-TV (now WREG-TV) in Memphis, Tennessee in the next market to the south. As a result, KPOB signed-on September 15, 1967 to provide service to those counties, although Jonesboro, Arkansas' KAIT (another ABC station) may have been visible in much of the area.
WSIL had the unique distinction of being the first station in the market to broadcast a digital signal at a full 1 megawatt of power (equivalent to 5 megawatts in analog) on October 22, 2002. It was also the first to air a mobile digital signal.
On January 3, 2018, WSIL and KPOB began airing Heroes & Icons on their .2 subchannels.
On October 31, 2018, it was announced that Quincy Media would acquire WSIL and KPOB for $24.5 million. WSIL would be Quincy's fourth station in its home state of Illinois. The sale was approved by the FCC on December 20. The sale was completed on January 15, 2019.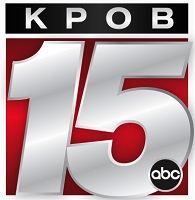 TV stations in Illinois
WLS, Chicago


WSIL, Harrisburg
WICS/WICD, Springfield/Champaign
WEEK-DT2, Peoria
WQAD, Moline
TV stations in Missouri
WRBU, East St. Louis/St. Louis


KPXE, Kansas City
KPOB-DT5, Poplar Bluff
KODE-DT4, Joplin
KRBK-DT4, Osage Beach
TV Stations in Southeast Missouri, Southern Illinois, Western Kentucky and Northwest Tennessee, including Paducah, Cape Girardeau and Harrisburg
Paducah, KY
Cape Girardeau, MO
Harrisburg/Carbondale, IL
Illinois
Missouri
Northwest Tennessee
WPSD 6 (NBC)
KFVS 12 (CBS)
WSIL 3 (ABC)
WPXS 13 (Daystar)
KPOB 15 (ABC)
WUWT-CD 26 (RTV)
WQTV-LP/WQWQ-LP 9/24 (CW)
KBSI 23 (Fox)
WSIU 8 (PBS)
KDKZ-LD 18 (AMGTV)
WKMU/WKPD 21/29 (PBS)
W15BU-D 15 (3ABN)
K39CP 39 (Ind.)
WDKA 49 (MNTV)
WTCT 27 (TCT)
Community content is available under
CC-BY-SA
unless otherwise noted.