KQCA, virtual channel 58 (UHF digital channel 23), is a dual MyNetworkTV/Estrella TV-affiliated television station serving Sacramento, California, United States that is licensed to Stockton. The station is owned by the Hearst Television subsidiary of Hearst Communications, as part of a duopoly with Sacramento-licensed NBC affiliate KCRA-TV (channel 3). The two stations share studios on Television Circle in downtown Sacramento and transmitter facilities in Walnut Grove.
On cable, KQCA is available on Comcast Xfinity channels 4 and 704 in HD, Consolidated Communications channels 4 and 604 in HD, Spectrum channels 8 and 788 in HD, Wave Broadband channels 11 and 788 in HD in Yolo County and channels 8 and 708 in HD in Placer County.
History
[
]
The station first signed on the air on April 13, 1986, as KSCH. It was owned by the SFN Companies (Schuyler Broadcasting Co.). It originally operated as an independent station and aired classic television series from the 1950s, 1960s, and 1970s. The station originally operated from studios located on West Weber Avenue in Stockton. Some programs that were aired on the station had not been seen since their original network/syndication runs. On August 9 of that year, SFN sold the station to Pegasus Broadcasting. In 1988, the station moved its studios to a new building located on Gold Canal Drive in Rancho Cordova. KSCH was also the first station in the Sacramento–Stockton–Modesto area to provide stereo sound from its sign-on. In December 1994, KSCH entered into a local marketing agreement (LMA) with Kelly Broadcasting, then-owner of KCRA. That station then took over the operations of KSCH.
On February 1, 1995, the station changed its call letters to the current KQCA; it also became an affiliate of UPN, and changed its on-air branding to "Q 58" (a branding similar to KCRA's then-sister station, Fox affiliate KCPQ in Seattle, Washington, which it still uses to this day), barely missing the January 16 launch of the network (meaning viewers had to watch the network via KBHK-TV in San Francisco those first two weeks). On January 5, 1998, it swapped affiliations with KMAX-TV (channel 31) and became an affiliate of The WB. When Hearst-Argyle Television (which became Hearst Television in 2009) bought KCRA and its LMA with KQCA in 1999, the station dropped its "Q 58" branding in favor of using its call letters and channel number. Hearst-Argyle bought KQCA outright in 2000 after the Federal Communications Commission (FCC) began allowing duopolies, creating the first duopoly in the market in the process; the station adopted the "WB 58" branding in September 2004.
On January 24, 2006, the Warner Bros. unit of Time Warner and CBS Corporation announced that the two companies would shut down The WB and UPN and combine the networks' respective programming to create a new "fifth" network called The CW. Through CBS's part-ownership of The CW, KMAX was announced as the network's Sacramento affiliate as part of an 11-station affiliation deal.
On February 22, 2006, News Corporation announced the launch of a new programming service called MyNetworkTV, which would be operated by Fox Television Stations and its syndication division Twentieth Television. MyNetworkTV was created to compete against The CW as well as to give UPN and WB stations that were not mentioned as becoming CW affiliates another option besides converting to independent stations. KQCA affiliated with MyNetworkTV when it launched on September 5, 2006. KMAX began broadcasting The CW when it launched on September 18.
From September 5, 2006 to September 18, 2009, KQCA did not follow MyNetworkTV's standard 8 to 10 p.m. primetime scheduling like other affiliates in the Pacific Time Zone, opting instead to air its programming one hour early from 7 to 9 p.m. followed by The Oprah Winfrey Show from 9 to 10 p.m. as a lead-in for the KCRA-produced 10 p.m. newscast (similarly, CBS owned-and-operated station KOVR, channel 13, has carried that network's programming from 7 to 10 p.m. since it switched to CBS in March 1995). KQCA was also one of five MyNetworkTV affiliates on the West Coast that did not follow the 8 to 10 p.m. scheduling: KRON-TV in San Francisco, KEVU in Redding and KPDX in Portland, Oregon all air MyNetworkTV programs from 9 to 11 p.m., while KMYQ (now KZJO) in Seattle aired its programming from 7 to 9 p.m. until September 13, 2010, when that station moved MyNetworkTV programming to 11 p.m. to 1 a.m. On September 21, 2009, KQCA began airing the MyNetworkTV schedule in pattern until September 19, 2014, when the station moved MyNetworkTV programming to 12 to 2 a.m. on a four-hour delay on September 22, 2014.
In August 2007, KQCA began carrying Oakland Raiders preseason games, assuming the broadcasting rights from KMAX.
In 2021, KQCA began carrying Los Angeles Chargers preseason games.
Digital television
[
]
Digital channels
[
]
The station's ATSC 1.0 channels are carried on the multiplexed digital signals of other Sacramento television stations:
Channel
Video
Aspect
PSIP Short Name
Programming
ATSC 1.0 host
58.1
1080i
16:9
KQCA
Main KQCA programming / MyNetworkTV
KCRA-TV
58.2
480i
Handl
Heroes & Icons
58.3
1080i
Estrell
Main KQCA-DT3 programming / Estrella TV
KTFK-DT
Former Digital channels
[
]
Channel
Video
Aspect
PSIP Short Name
Programming
58.1
1080i
16:9
KQCA
Main KQCA programming / MyNetworkTV
58.2
480i
H & I
Heroes & Icons
58.3
Estrell
Main KQCA-DT3 programming / Estrella TV
Analog-to-digital conversion
[
]
KQCA shut down its analog signal, over UHF channel 58, on June 12, 2009, as part of the federally mandated transition from analog to digital television. The station's digital signal remained on its pre-transition UHF channel 46, using PSIP to display KQCA's virtual channel as 58 on digital television receivers, which was among the high-band UHF channels (52–69) that were removed from broadcasting use as a result of the transition.
KQCA 58.2
[
]
KQCA, digital subchannel 58.2, was initially affiliated with broadcast network This TV, branded as This TV Sacramento. On January 2, 2015, 58.2 switched affiliations, becoming an affiliate of broadcast network Movies!. This TV has since switched over to KTXL. On October 1, 2018, 58.2 switched affiliations again, becoming an affiliate Heroes & Icons, which was previously affiliated with KXTV on digital subchannel 10.3.
Estrella TV
[
]
On June 1, 2015, KQCA affiliated with Spanish-language network Estrella TV on digital subchannel 58.3. Local news was added to this subchannel in 2017.
ATSC 3.0 lighthouse
[
]
Channel
Video
Aspect
PSIP Short Name
Programming
3.1
1080i
16:9
NBC3
ATSC 3.0 simulcast of KCRA-TV / NBC (National Broadcasting Company)
10.1
720p
ABC10
ATSC 3.0 simulcast of KXTV / ABC (American Broadcasting Company)
13.1
1080i
CBS13
ATSC 3.0 simulcast of KOVR / CBS (Columbia Broadcasting Service)
19.1
720p
KUVS
ATSC 3.0 simulcast of KUVS-DT / Univision
40.1
FOX40
ATSC 3.0 simulcast of KTXL / Fox (Fox Broadcasting Company)
58.1
1080i
My58
Main KQCA programming / MyNetworkTV

On June 15, 2021, KQCA converted to ATSC 3.0, with simulcasts from KCRA-TV, KXTV, KOVR, KUVS-DT and KTXL. Existing channels from KQCA are hosted by KCRA-TV and KTFK-DT.
Programming
[
]
Syndicated programs broadcast on KQCA include The Office, Friends, Maury, The Steve Wilkos Show, The Kelly Clarkson Show, and The Simpsons, among others.
Newscasts
[
]
Main article: KCRA-TV § News operation
KCRA began producing a nightly 10:00 p.m. newscast for channel 58 in 1993, after NBC ordered KCRA to drop its "early prime" scheduling and 10 p.m. newscast. Prior to affiliating with MyNetworkTV in 2006, the KQCA newscast was produced out of a secondary set within KCRA-KQCA's Television Circle studios. Soon after picking up the MyNetworkTV affiliation, the newscast began to broadcast from KCRA's main news set.
KQCA added a 7 a.m. morning news hour in 1995. This was replaced in 2002 with a simulcast of the Armstrong & Getty Show radio program; this ended five years later, when KQCA restored a morning newscast from KCRA. On February 12, 2007, KCRA began broadcasting its local newscasts in high definition; the KQCA newscasts were included in the upgrade.
Occasionally, as time permits, KQCA may air KCRA's newscasts whenever channel 3 is unable due to prescheduled starts or overruns of NBC Sports telecasts into regular news timeslots (for example, if an NFL football game is scheduled to air at 5 p.m. Sunday on channel 3, KCRA will air its 5 p.m. newscast over on KQCA instead).
On September 22, 2014, the KQCA 10 p.m. newscast was extended from thirty minutes to a full hour, putting it in direct competition with KTXL's and KOVR's already established 10 p.m. newscasts.
A Spanish-subtitled simulcast of KCRA's 5 p.m. newscast was added to the Estrella TV subchannel on September 5, 2017. This newscast is not in direct competition with any other Spanish-language newscast in the market.
Gallery
[
]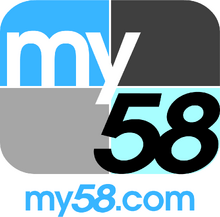 TV stations in California
KCOP, Los Angeles


KEYT-DT2, Santa Barbara/Santa Maria/San Luis Obispo
KECA-LD2, Eureka
KQCA, Sacramento
KRVU-LD, Redding/Chico
KPSE-LD, Coachella Valley/Palm Springs
KRON, San Francisco
KOTR-LD, Monterey
KECY, El Centro/Yuma
KMSG-LD, Fresno
KFMB-DT2, San Diego
TV stations in California
Azteca América
UniMás
Telemundo
Univision
Other stations
KMSG-LD2, Fresno
KBTF-CD/KTFB-CA, Bakersfield
KKEY-LP, Bakersfield
KVER-CD, Indio
KVMM-CD, Santa Barbara
KVMD, Twentynine Palms
KCBT-LD, Bakersfield
KZMM-CD, Fresno
KVYE-DT2, El Centro
KEVC-CD, Indio
KUNA-LP, Indio
KVYE, El Centro
KSDX-LD, San Diego
KWHY, Los Angeles
XHAS-TDT, Tijuana/San Diego
KKTF-LD, Chico
KION, Monterey
KDTV-DT/KDTV-CD, San Francisco/Santa Rosa
KGMC, Merced
KRHT-LD, Redding
KDJT-CD, Monterey
KNVN-DT2, Chico
KBNT-CD, San Diego
KQCA-DT3, Stockton
KSBO-CD, San Luis Obispo
KTSB-CD, Santa Maria
KCSO-LD/KMUM-CD/KMMW-LD, Sacramento/Stockton
KUVS, Sacramento
KRCA, Riverside
KBBV-CD, Bakersfield
KFTR, Ontario
KTAS, San Luis Obispo
KFTV, Hanford
KMCE-LD, Monterey
KDTF-LD, San Diego
KSTS, San Jose
KUCO-LD, Chico
KSAO-LD, Sacramento
KAJB, Calipatria
KUAN-LD, Poway
KEUV-LP, Eureka
KEMO, San Francisco
KTFF-DT/KTFF-LD, Porterville/Fresno
KNSO, Clovis
KMEX, Los Angeles
KJLA, Ventura
KTFK, Stockton
KVEA, Corona
KPMR, Santa Barbara
KFSF, Vallejo
KABE-CD, Bakersfield
KSMS, Monterey